Engine Overhaul Kit Ford 3000, 333, 335, 3600, 3900
From
€682.61
Special Price
€341.30
€282.07
Our service
More than 8000 products on stock
Orders before 15:00 48 hours delivery
Always cheap shipment
Safe payments with iDeal, PayPal etc.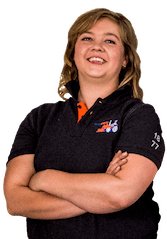 Engine Overhaul Kit Ford 3000, 333, 335, 3600, 3900
Product description
Engine Overhaul Kit
Ford
3000, 333, 335, 3600, 3900
Contents:
3 x Piston
3 x Liner
3 x Ring Set
1 x Head Gasket Set
1 x Lower Gasket Set
6 x Conrod Bolt
6 x Conrod Nut
3 x Conrod Bush
4 x Camshaft Bush
Specifications:
• 4.2 bore, 4.2 stroke
• Piston pin Ø: 38.1mm
• Piston length: 129.04mm
• Compression height: 70.12mm
• Parallel liner, Thin wall.
More Information

| | |
| --- | --- |
| SKU | TP50845 |
| Brand | Ford, Ford/Landini, Ford/New Holland |
Delivery information
Shipping
Your order is shipped globally by TracPartz through UPS up to 30 kg and above it by DB Schenker. Depending on the size of your order this is already possible starting from € 6.95. You also have the option of picking up the product yourself. This is possible at the following address: 
TracPartz B.V.
Transportweg 13
9363 TL Marum
+31(0)85-7606999
You will immediately see if the product of your choice is in stock. If this is not the case, then please ask us for more information regarding this product.Click here to contact us.
Safe Payment
You can pay safely with TracPartz in various ways:
iDEAL
Bancontact / Mister Cash
Banktransfer
PayPal
Payment in showroom (a prepayment could be requested for articles especially ordered for you)

Click here for the comprehensive explanation on safe payment.
Delivery and delivery time;
All articles are delivered cheaply all over the world. Packages up to 30 kg are delivered by UPS and packages starting from 30 kg by DB Schenker. If you order today before 15:00 hrs, then your order will normally be delivered within 48 hours. If you are not home, then you can pick up your package at a pick up location. Click here for delivery and delivery information
Frequently asked questions
If you still have an unanswered question after reading this, please look at our frequently asked questions.Click here for frequent asked questions