Kubota D905 diesel engine 3-cylinder 22,5HP
Our service
More than 8000 products on stock
Orders before 15:00 48 hours delivery
Always cheap shipment
Safe payments with iDeal, PayPal etc.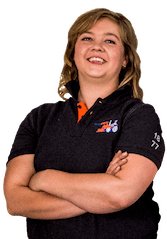 Kubota D905 diesel engine 3-cylinder 22,5HP
D905
Product description
Kubota D905 engine 22,5HP
Aste A-15
B1600
Used
Our engines are all used and in original condition, so not overhauled.
Origin
They have been used rice harvesters and rice planters from Japan and have approx. 300 to max. 500 working hours. In Japan they are used only a few times a year in the rice fields for Harvesting and planting.
Type motor
The engine type/model starts with a letter or a digit. For example, A1234, or 3A1234. Then often followed by another combination of numbers or letters. The first series is the engine type/model itself, the second range indicates something about the application. For example, an engine can fit in a tractor, but also in a mini excavator, cooling engine or generator. In principle, many engines are in the base the same but there may be difference in the inlet and exhaust manifold. For a tractor there is a recess for the oilpan, for example, this does not apply to a mini excavator. The exhaust, the regulator or the oil pump can also be in a different location. In this case, if you intend to replace your engine, things will need to be transferred from the old engine. Important to know that base engine never differs
Warranty
Our engines are thoroughly tested. So we know if the engine is still in good working condition and whether it runs well, no smoke or rattles. Guarantee we can only give if the engine is installed by ourselves. The reason is that the installation of another engine must be done carefully and thoroughly, if not so, it could harm the engine and might end with unrepairable damage
What we stand for.
Because of our years of experience in used engines, we know after two or three runs of the engine in which condition the engine is. We do our atmost to test them as best we can. It does not make sense for you and for us to deliver an engine that does not run well or is broken with all the consequences.
If for whatever reason you are not satisfied let us know and we will always try to find a good solution, because we are keen on happy customers
If you have any further questions do not hesitate to contact us.
More Information

| | |
| --- | --- |
| SKU | TP90482 |
| Brand | Kubota |
Delivery information
Shipping
Your order is shipped globally by TracPartz through UPS up to 30 kg and above it by DB Schenker. Depending on the size of your order this is already possible starting from € 6.95. You also have the option of picking up the product yourself. This is possible at the following address: 
TracPartz B.V.
Transportweg 13
9363 TL Marum
+31(0)85-7606999
You will immediately see if the product of your choice is in stock. If this is not the case, then please ask us for more information regarding this product.Click here to contact us.
Safe Payment
You can pay safely with TracPartz in various ways:
iDEAL
Bancontact / Mister Cash
Banktransfer
PayPal
Payment in showroom (a prepayment could be requested for articles especially ordered for you)

Click here for the comprehensive explanation on safe payment.
Delivery and delivery time;
All articles are delivered cheaply all over the world. Packages up to 30 kg are delivered by UPS and packages starting from 30 kg by DB Schenker. If you order today before 15:00 hrs, then your order will normally be delivered within 48 hours. If you are not home, then you can pick up your package at a pick up location. Click here for delivery and delivery information
Frequently asked questions
If you still have an unanswered question after reading this, please look at our frequently asked questions.Click here for frequent asked questions